Holiday Message from the Founders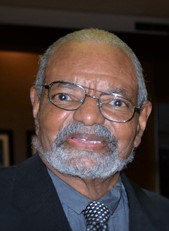 Season Greetings to Brothers of Groove Phi Groove Social Fellowship, Inc.®.

We take this opportunity to wish every Fellowman of our beloved Fellowship and their families a joyous and happy holiday season.  As a result of our worldwide membership activity, our torch continues to burn ever so bright, our books continue to enlighten and inspire, and our mug continues to support and enhance our many social endeavors.

We give thanks to the past National Presidents and the current International President for securing their leadership positions. We all know that when Fellowmen accept leadership responsibilities it rarely provides the well-deserved thanks commensurate with their work and efforts. Collectively, our past and current presidents commitment to leadership has helped our organization advance in ways beyond our imagination. In return for their service, we are certain that the men who accept leadership in faith, can survive the challenge of leadership.  We also believe that they will all reap a great spiritual reward in this life and in the after-life.

On October 12, 2018, we celebrated our 56th year anniversary. We extend a joyous Happy Fifty-Sixth Birthday to our members. We have established chapters on the continent of Africa, specifically Ghana and Nigeria.  Also in 2018, at the Conclave in Connecticut, decisions were made to ensure the wellness of our fiscal health as we prepared financial plans for 2019 and beyond. We encourage our members to continue to support the efforts of the International Office.

In yet another significant milestone in our organization's history, we opened an International headquarters office in Baltimore MD.  The purchase and renovation of the headquarters office; and the related open house event were projects started by Fellowmen, supported by Fellowmen and completed by Fellowmen from start to finish.
As a worldwide community-based organization, we can take great pride in our accomplishments. However, let us not become too prideful for there is much work to do.

We wish everyone the very best this holiday season and pray for the safety and health of our members, family, and friends. May you all have continued success with your future endeavors in the new year.  Members, stay blessed in the knowledge that with every failure, there is a lesson to be learned and another opportunity to succeed. We need your support to continue and achieve greatness.

Lastly, in memory of Founders that have ascended to the afterlife, John Conquest, Nathaniel Monroe, and Harry Payne, we pray for peace and blessings to their families and friends.

Sincerely,
Barry Hampton for The Founders of
Groove Phi Groove Social Fellowship, Inc.® (10/12/1962)